MAKE IT BIG BIG
After more than 20 years of acting experience, Mark Lee finally made his directing debut for a full-length feature film 'Make It Big Big 玉健煌崇大件事'. This film is a collaboration production with Mediacorp, MM2 and King Kong Media Productions.
"Make It Big Big, 玉建煌崇大件事" is a reality comedy movie centred on the popular quartet of Radio DJs. After achieving huge success with their radio talk shows on Mediacorp Radio LOVE 97.2FM, TV Talk show on Ch 8 and even a musical, the quartet is now back with their very own movie!
Director Mark Lee hand-picked Mediacorp Audio Post for his maiden film's sound design. The post production process included Music & Effects, scoring, and surround sound with Auro 11.1 mixing.
Although it was Mark Lee's first movie, he had confidence in Mediacorp Audio Post's expertise in sound production. While he was eager to explore new ideas, he also readily accepted the creative and technical advice given by Ju Li, our Music & Sound Effects Director.
The collaborative environment established from this project marks the beginning of more successful ventures in the future.
The gala premiere of Make It Big Big (玉建煌崇大件事) was held on 2 Jan 2019 at Golden Village, VivoCity.
KILLER NOT STUPID
Having dominated the local box office, home-grown film-maker Jack Neo is hoping to 'kill' the box office overseas with his next film, Killer Not Stupid (杀手不笨). This action comedy was filmed in Taiwan and included familiar Taiwan artistes Jay Shih, Amber An and Nadou. It also stars a few of our home-grown artistes, Apple Chan and Gadrick Chin. The story revolves around two professional hit men who want to leave their respective professions.
Director Jack Neo has a long working relationship with Mediacorp Audio Post. The rapport and chemistry between Jack & Ju Li was first established in 2002 with the project I Not Stupid (小孩不笨). Killer Not Stupid will be their 18th project together since the first movie.
The scale of explosive scenes and sound design of this action comedy is definitely comparable to Jack's military-themed movie 'Ah Boys To Men'. Mediacorp's sound designers went through the fight scenes very carefully to make sure that all the hits and impacts were correctly sounded. Sometimes, they even combined two or more sound effects to make the impact more realistic for viewers. There were also many action scenes where visuals needed to be amplified with sound effects, gunshots, laser blasts and massive explosions. All this was carefully done by the meticulous Audio Post team in Mediacorp.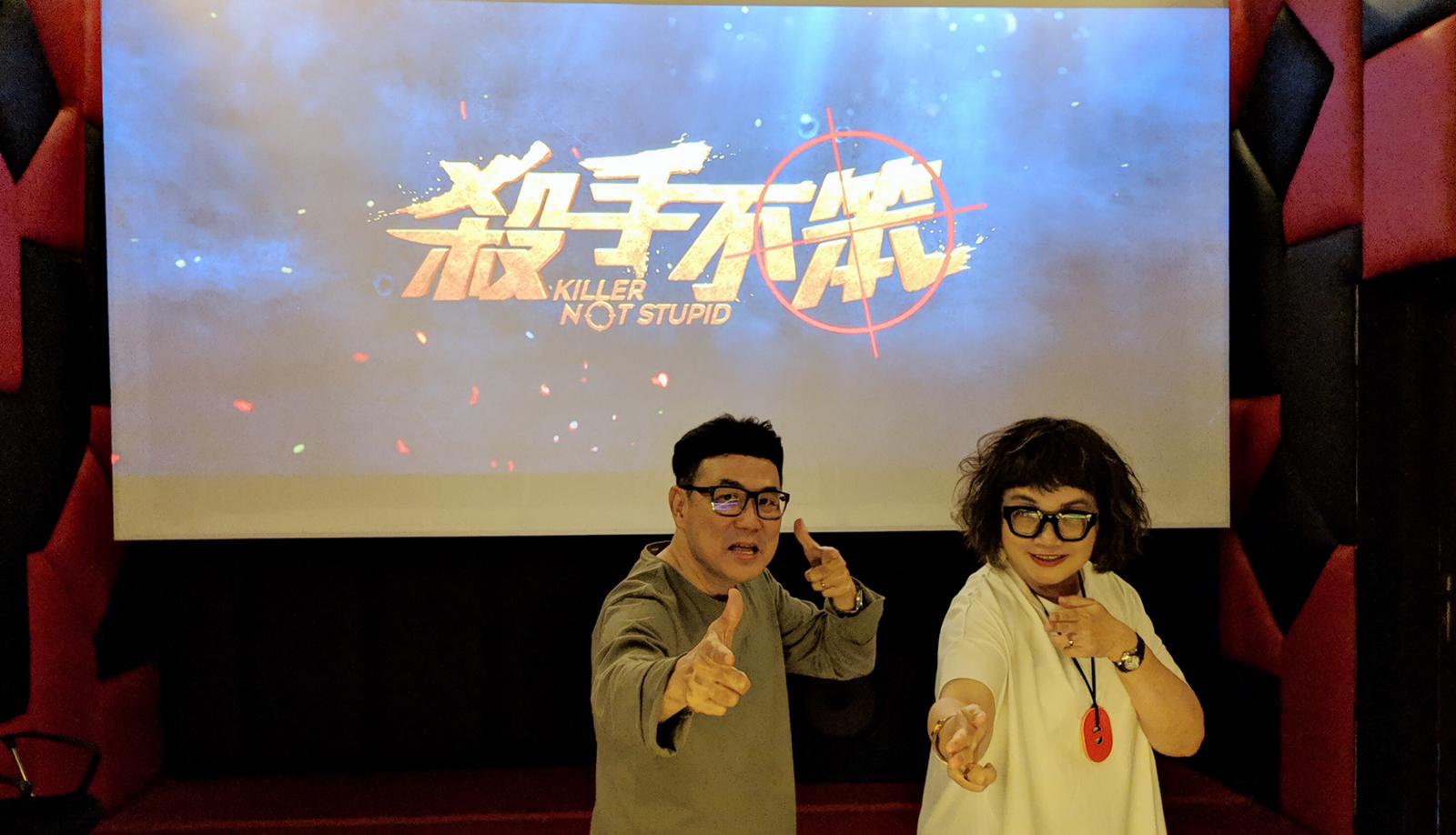 Our Sound Designers created the sounds (Foley) to fit the visuals and sourced the perfect effects from several hundreds of prerecorded sounds. Eventually they organized and carefully balanced the sound effects for the best viewing outcome in each scene.
For more information on Audio Post, please click here.